Happy New Year!!
As 2013 is well and truely done and dusted and the after effects of too much food and drink are starting to wear off we thought it was a good time to do a quick round up from the past year.
2013 was JDMAuctionWatch's first year of trading and what started as a very simple idea out of boredom 1 Monday afternoon in January has developed into something we could never have expected… with close to 30,000 likes on our Facebook page and over 2,500 active users on our free Japanese auction feed it has been pretty mind blowing – and as probably the biggest car enthusiasts you can meet – what others might describe as hard work and late nights has been a pleasure every step of the way.
We would like to thank all of our customers throughout 2013 and hope that they now have a car which exceeds what they were hoping for in the first place. We would also like to thank everyone who has supported us throughout the year and everyone who has liked & shared our page on Facebook, we hope you have enjoyed the cars we pick each day and look forward to bringing you lots more Japanese car porn in 2014!
Speaking of 2014, with the yen ever weakening, there hasn't been a better time to import from Japan in recent years, so we have every hope that 2014 will be a great year for JDM Auction Watch and indeed JDM imports across Ireland, the UK and the rest of Europe. Our plans for 2014 are simple; to keep doing what we are doing and attend shows across Ireland and the UK to meet people face to face and answer questions you may have about our service.
In the meantime please feel free to contact us at any stage and we look forward to meeting customers new and old in 2014…
Auctions are back next week, so while you are waiting check out some of our purchases from last year… Enjoy!
This R34 is a recent purchase and is one of our favourites with genuine Nismo aero and the perfect choice wheels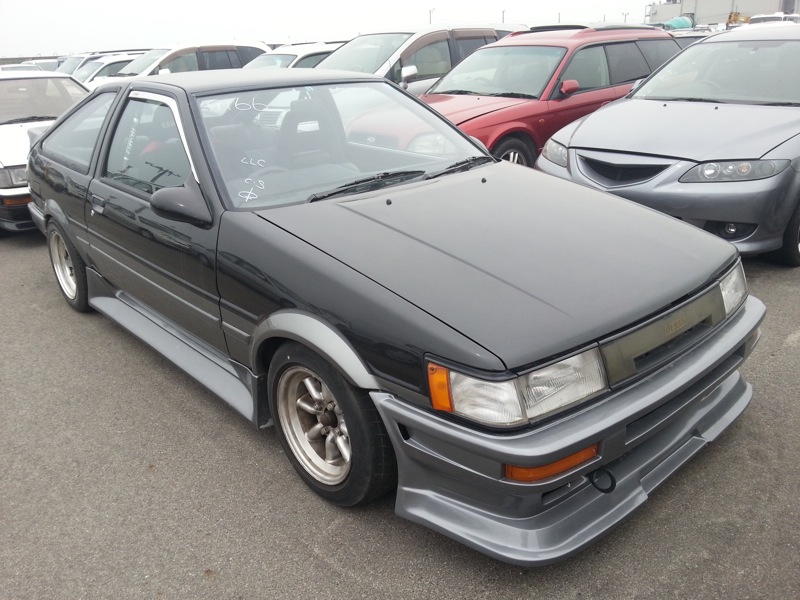 This Black over Graphite AE86 Levin was one of our earlier purchases last year, really nicely spec'd car and without a doubt the fastest one of these I have ever driven with the original fuel injection in place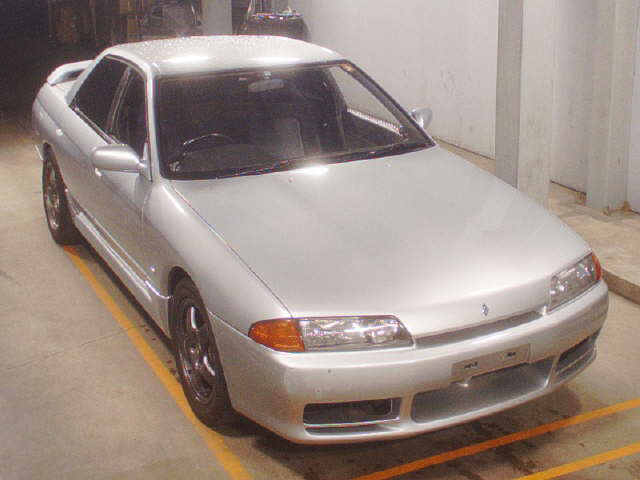 This 4door R32 GTS-t is spotless inside and out, a really nice example of what is the ultimate value for money RWD retro 4door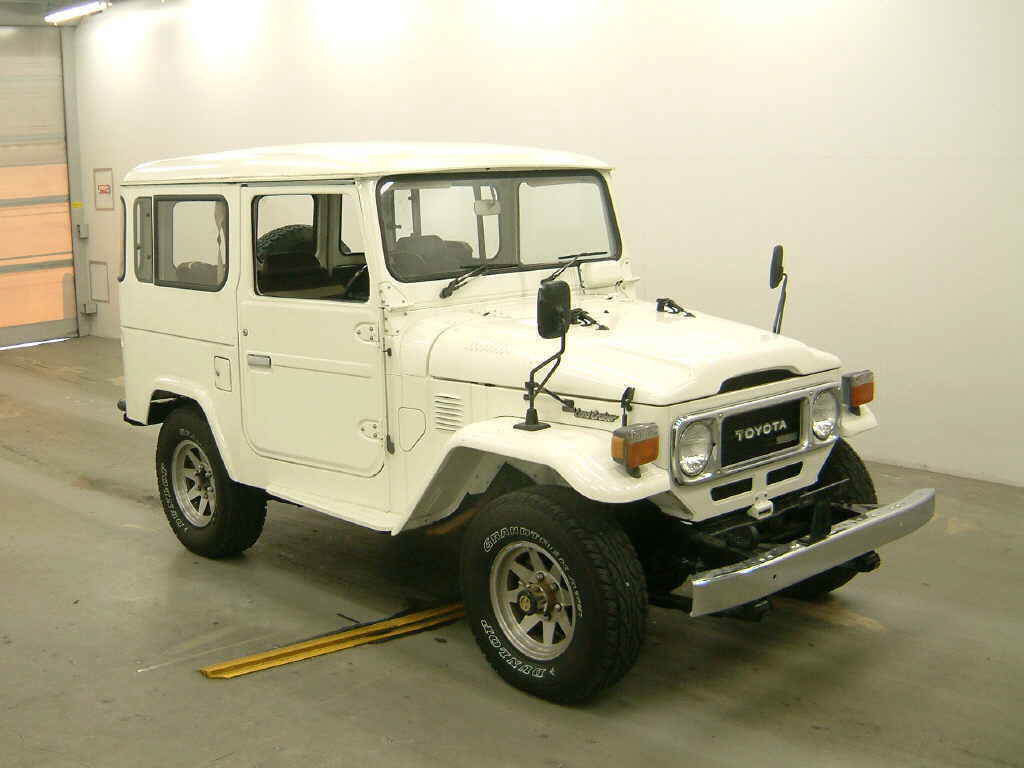 The purchase of this BJ41 Landcruiser took a long time to complete as we searched long and hard for our customer and these are notorious for rust and corrosion, eventually we found the perfect example and this is now awaiting shipping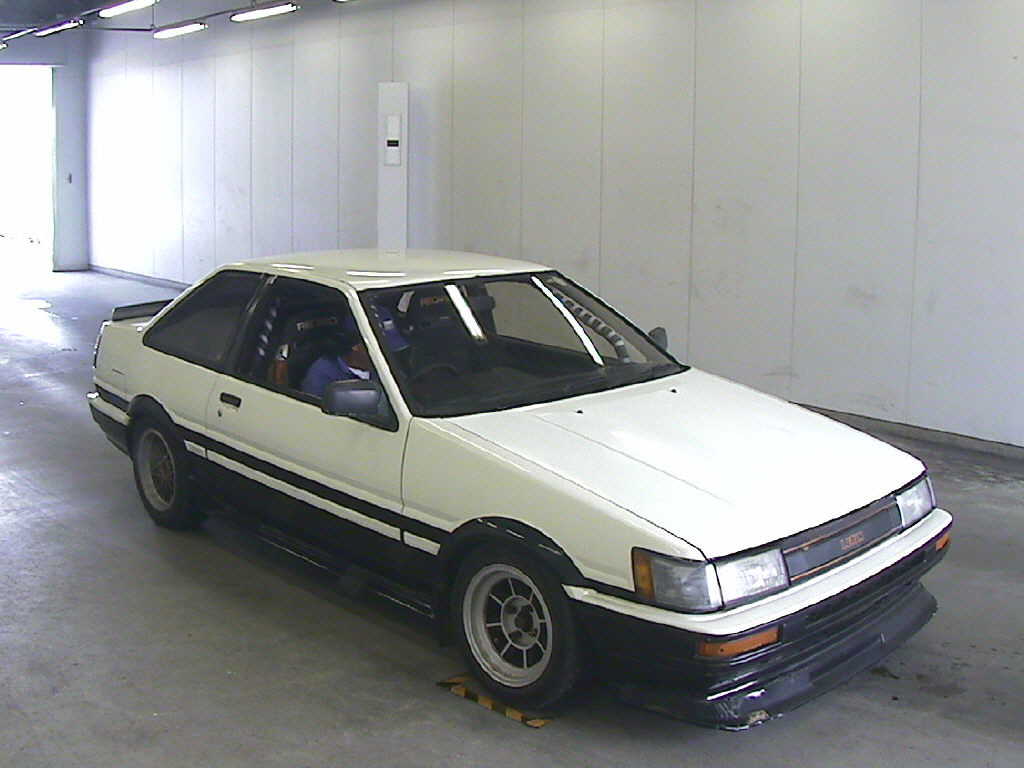 This 2dr AE86 Levin, is hard as nails and looks agressive in the flesh, complete with cage, uprated LSD & AE92 hi-torque engine conversion it is the ideal semi-road/track toy.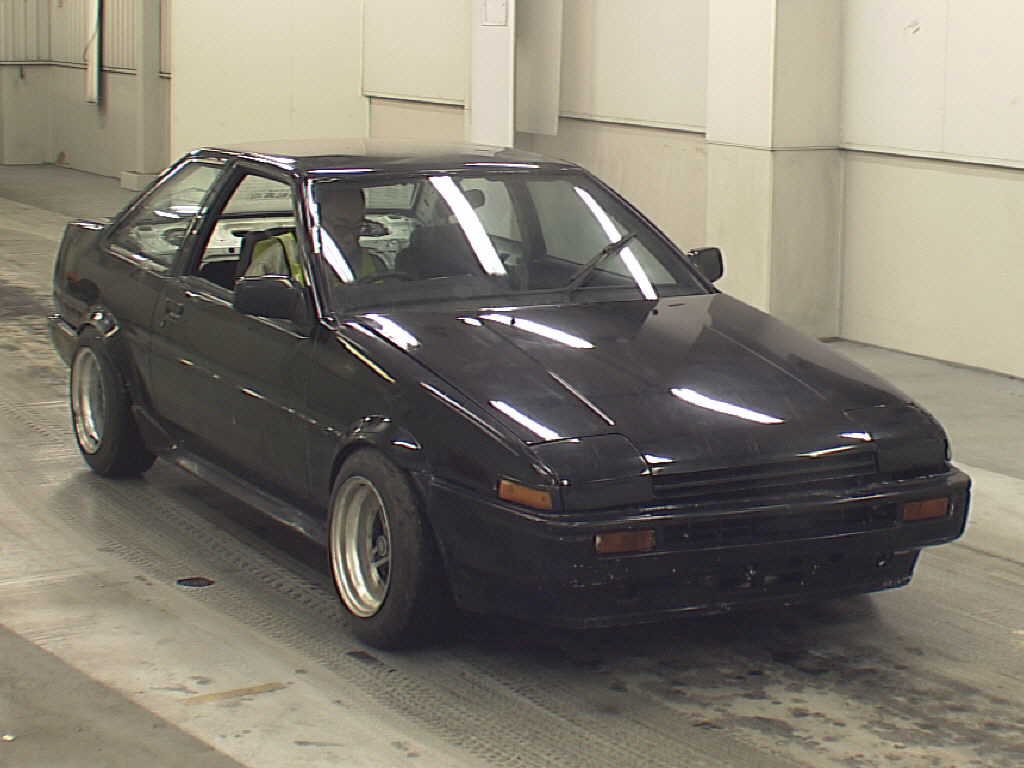 Another recent purchase, this 2dr zenki AE86 is a personal purchase by us and is currently en-route to Ireland, it was love at first sight once we saw those wheels!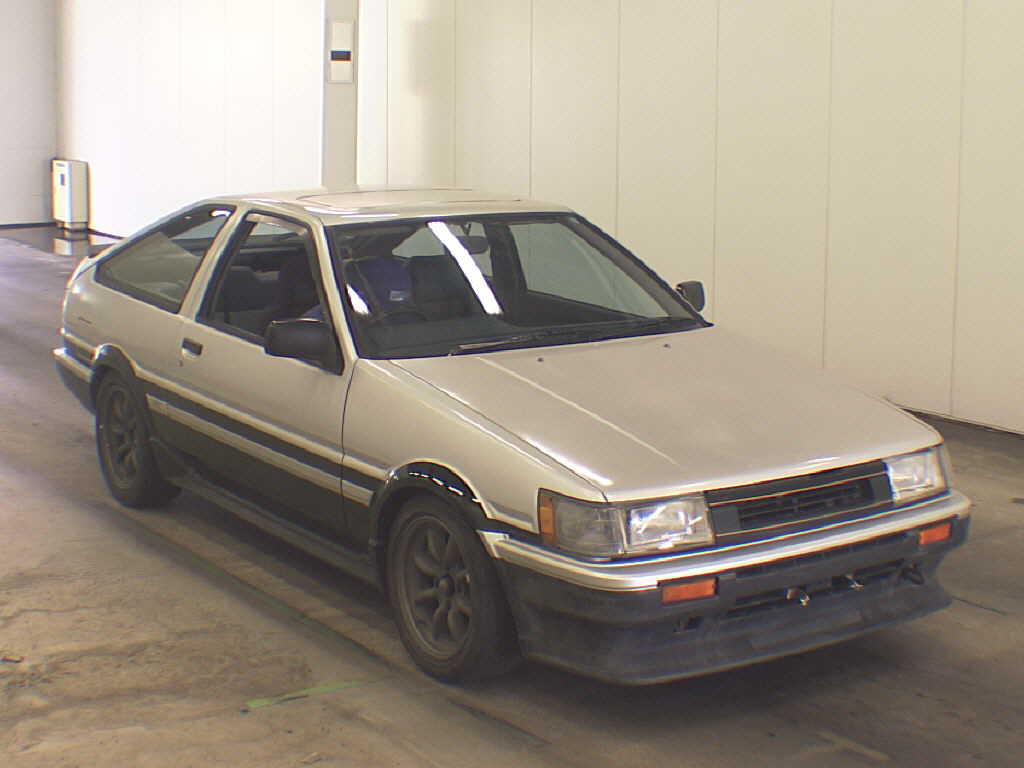 This very rare Silver over Black has been delivered to it's lucky owner in Scotland, if originality is what you are after, this car is a stand out example and sitting in it was like stepping right back to the mid 80's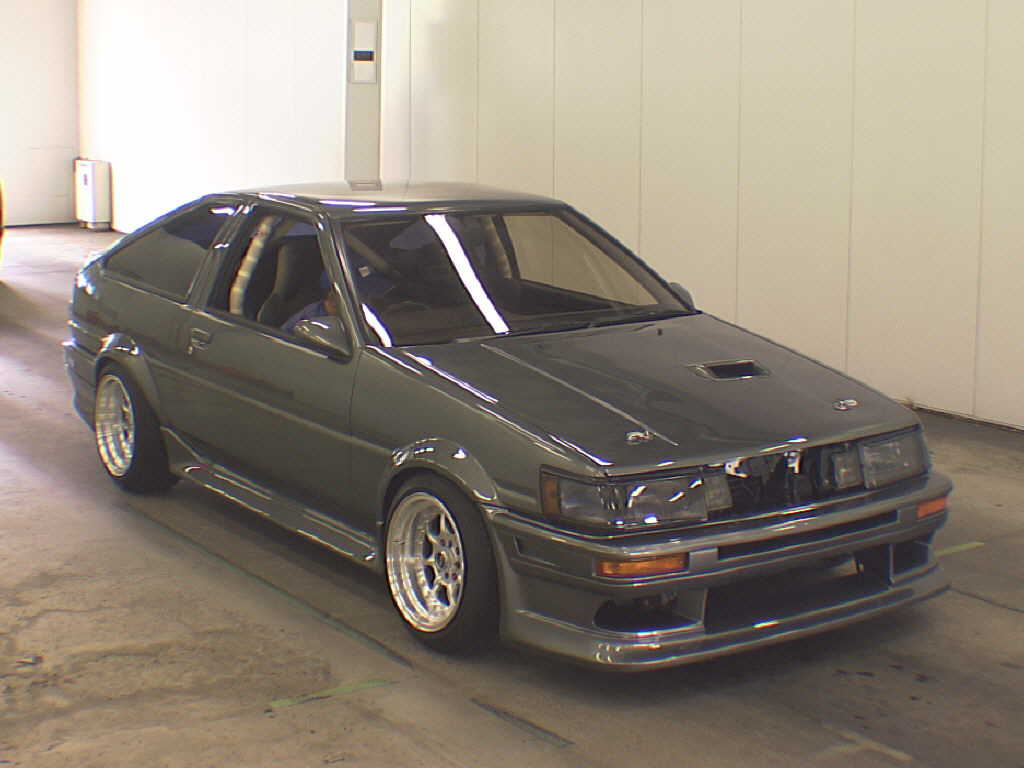 This stunning 4AGZE powered AE86 is one seriously special car, in exceptional condition throughout and with power to match, this is one of our all time favourites…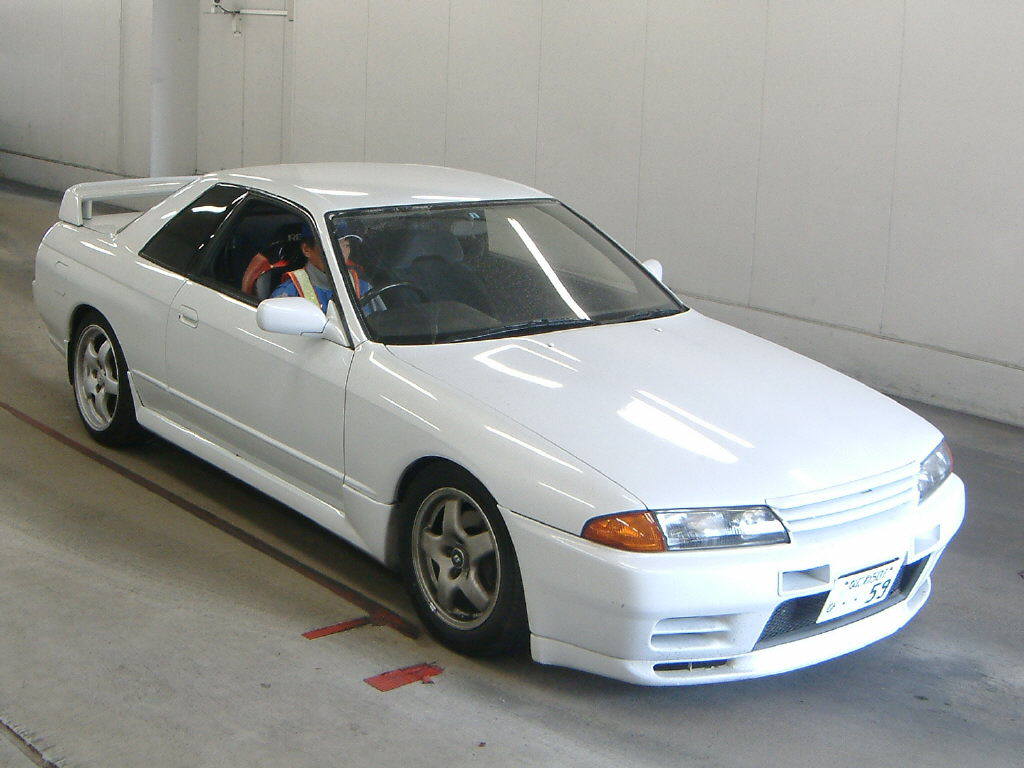 It's not often you can legitimately use the word Mint… but mint doesn't come close when describing this R32, in white, with GTR spoiler, Grill & Bumper it is the perfect example of a GTS-t and went to a huge enthusiast…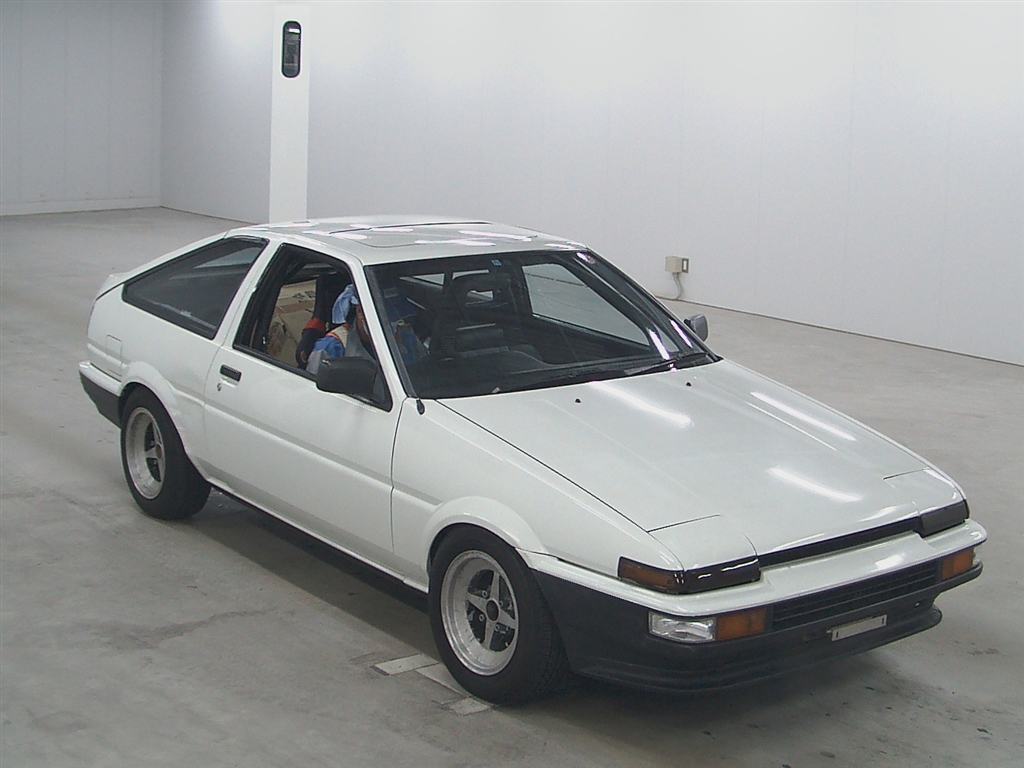 This simple but classic AE86 Trueno was handpicked and shipped to a customer in Belgium, finished in all white with unpainted bumpers the potential for this car is endless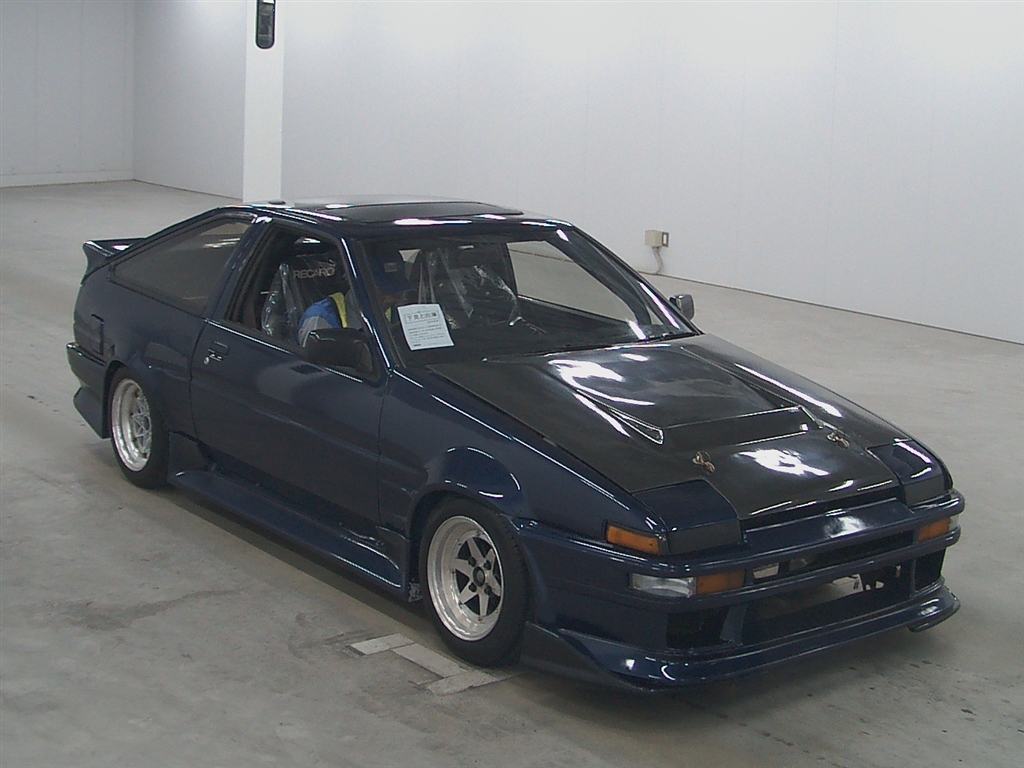 Another special purchase, this mean AE86 has some pretty exceptional spec with beefy carbs, full roll cage and lots of suspension work done, it has the performance to match it's looks..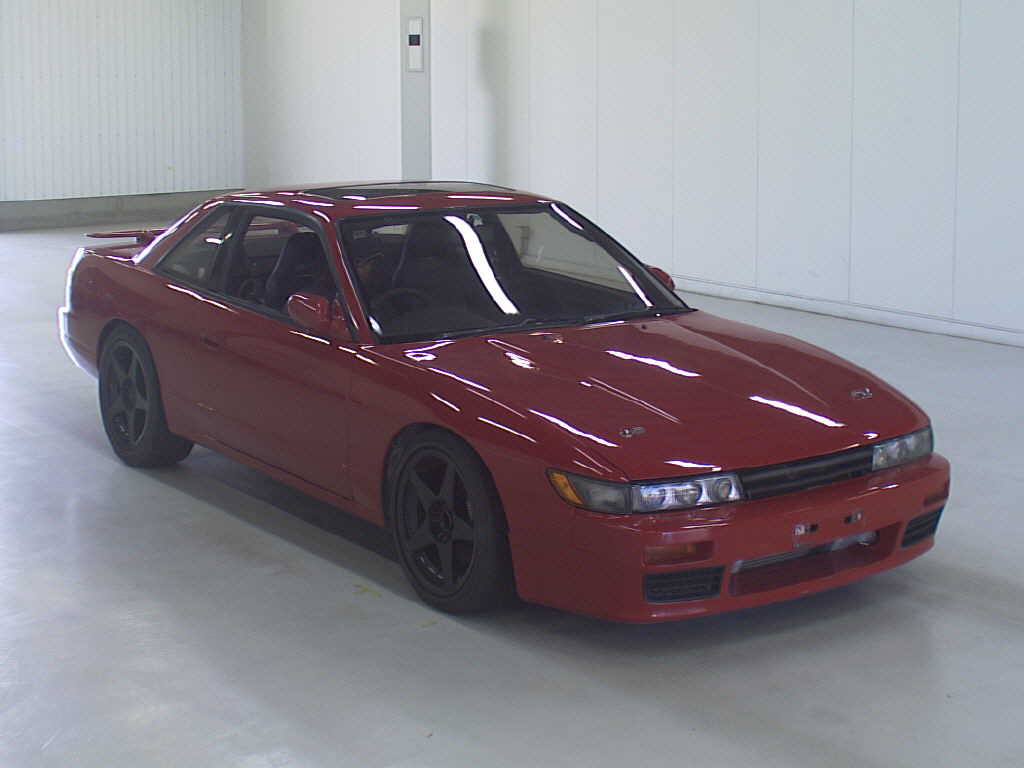 The buyer of this exceptionally clean PS13 got a nice surprise when he discovered just how much power was available from its tuned SR20 engine, a really nice example of an iconic 90's JDM classic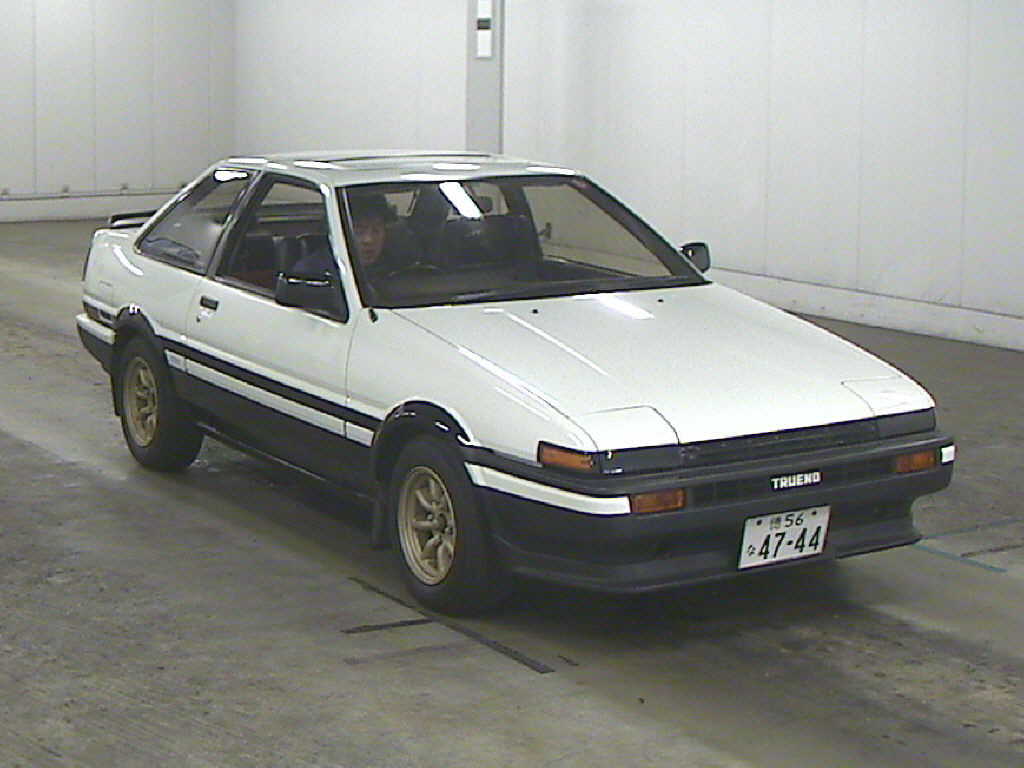 We love this AE86 2door, just 1 owner from new with full history – it is currently on its way to the UK to a new home with a hardcore AE86 enthusiast
Going with the trend for big high powered rwd 4door's this Chaser ticks all of the boxes, due for arrival in early January we are particularly excited about seeing this car in the metal.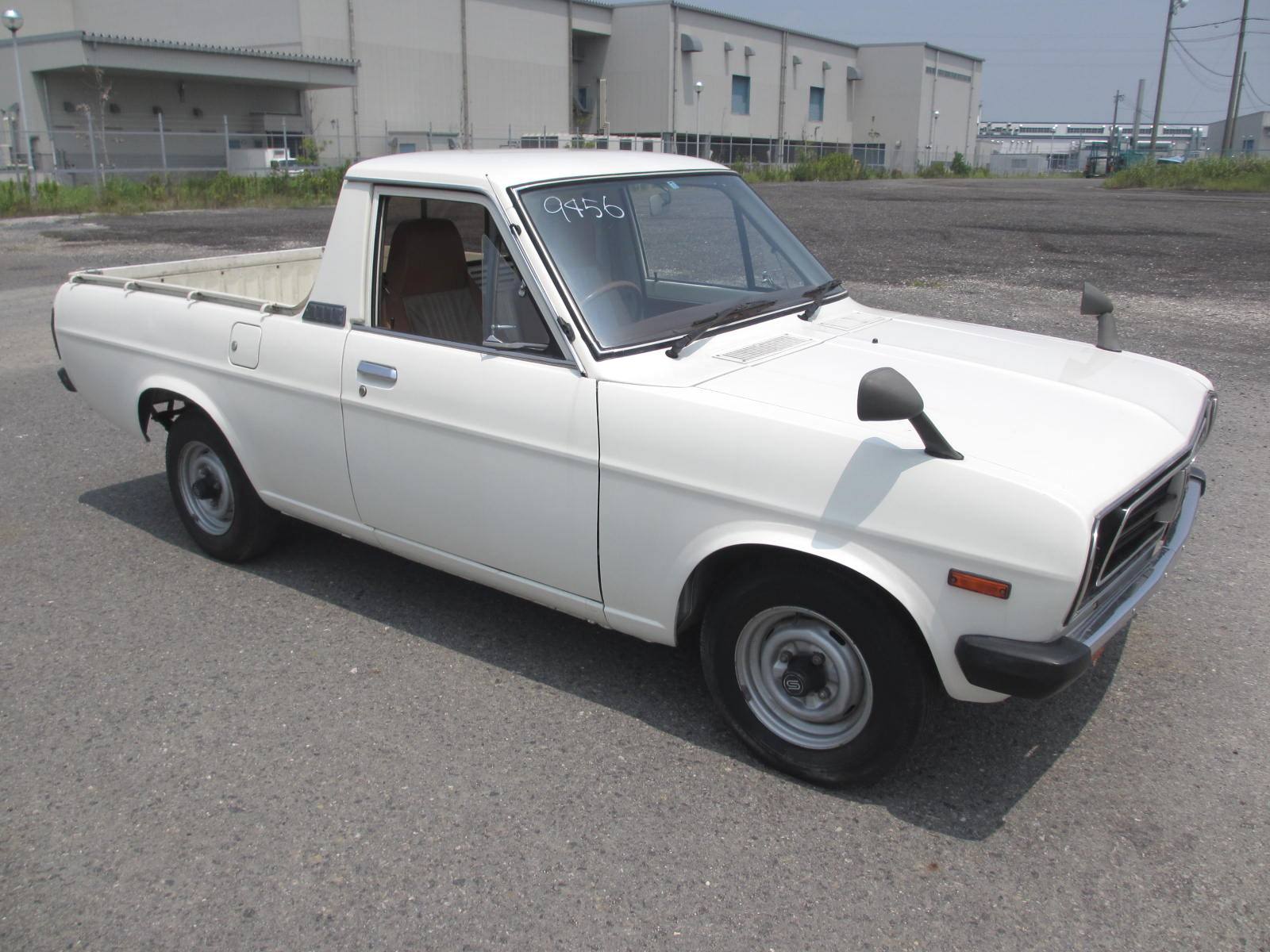 One of our more interesting purchases, this super clean B122 was imported by us earlier this year to our customers exact requirements, it is in very original condition, but with the plans the owner has in mind it will not stay that way for long 🙂
Another nice example of the classic R32 coupe, in black with a GTR front… whats not to love!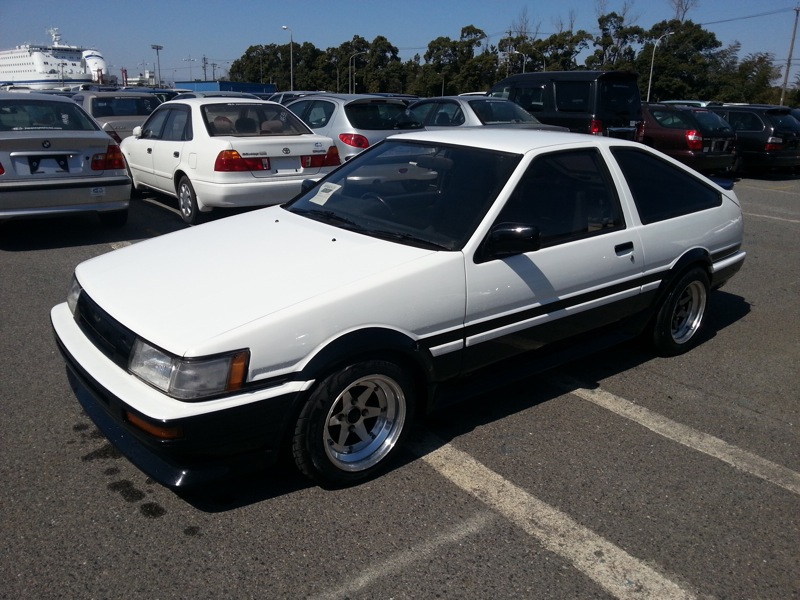 Yet another AE86, but this one has a special place for us being our first import of 2013, our customer asked for the best White over Black Kouki AE86 we could find and we delivered….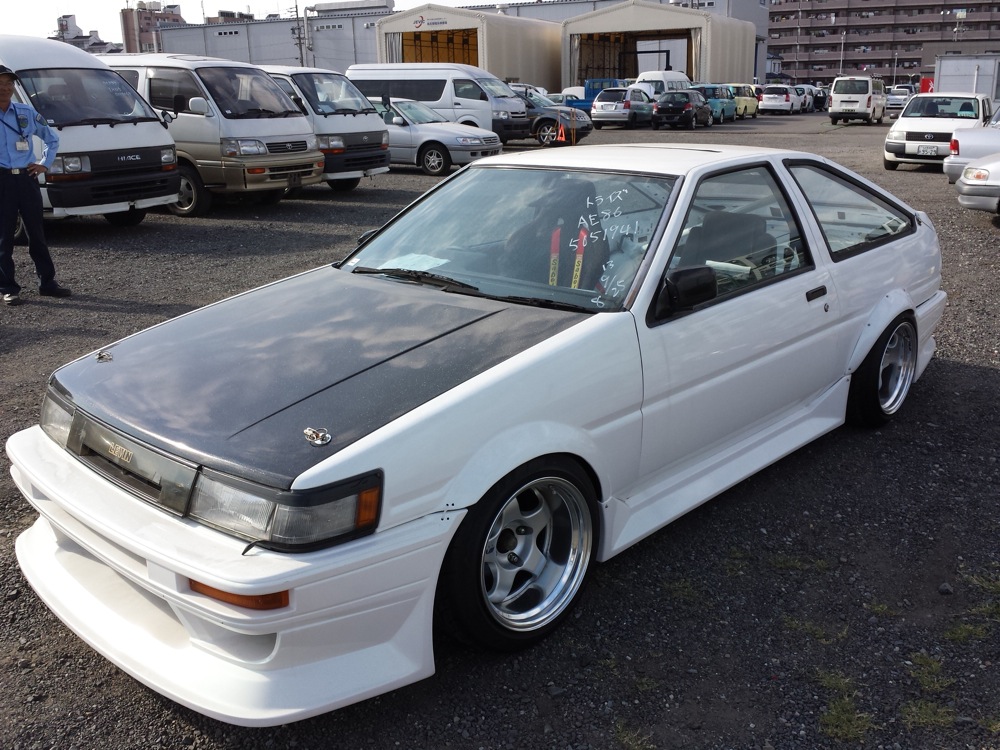 We can't stop looking at this AE86 Levin but underneath its stand out looks there beats the heart of a lion… well, a heavily tuned 4age 16v, but close enough….. this car has just arrived and we cannot wait to see it in action!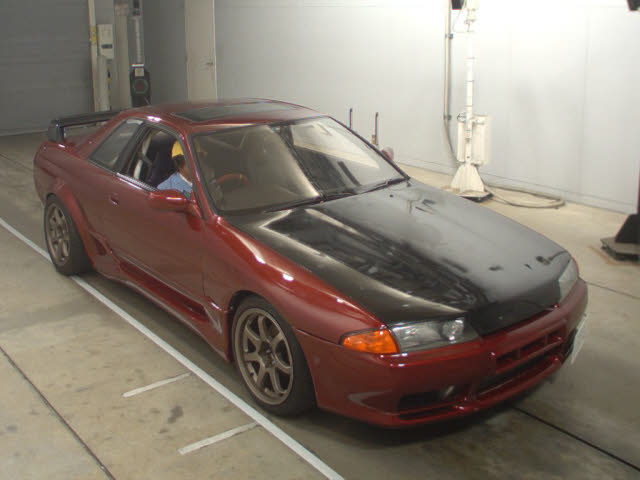 This R32 is an absolute once off car, and has massive presence in the flesh with those rear arches it is properly wiiiiiiideeee, an uprated turbo and other tuning ensure that the only thing you will be seeing is its fat ass….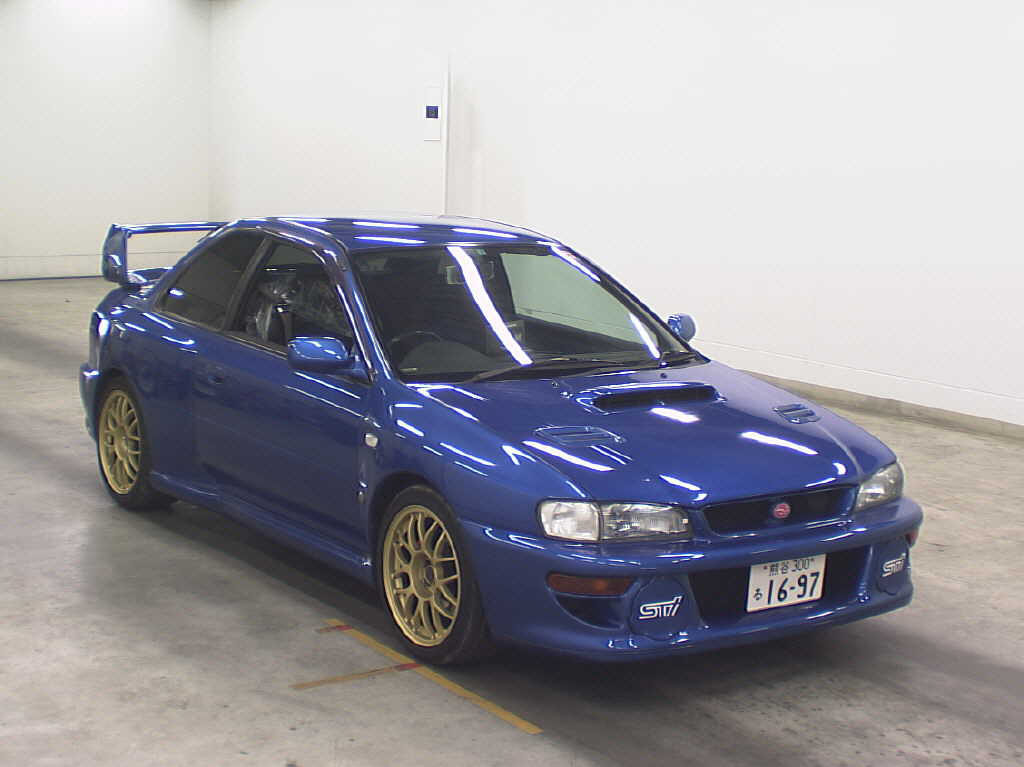 Our last purchase of 2013 and what a way to go out, a 22b this example has full service history and is in impeccable condition we feel very privileged to import such an all time classic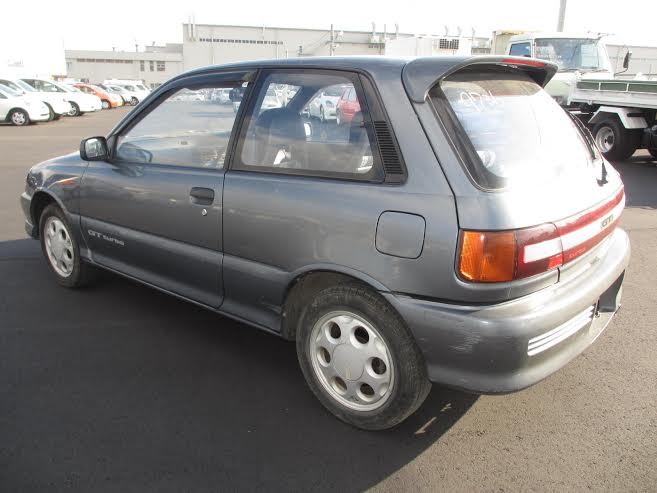 We love EP82's especially this now very rare Mk1 model, with super low KM's and just 1 owner, this is a true collectors item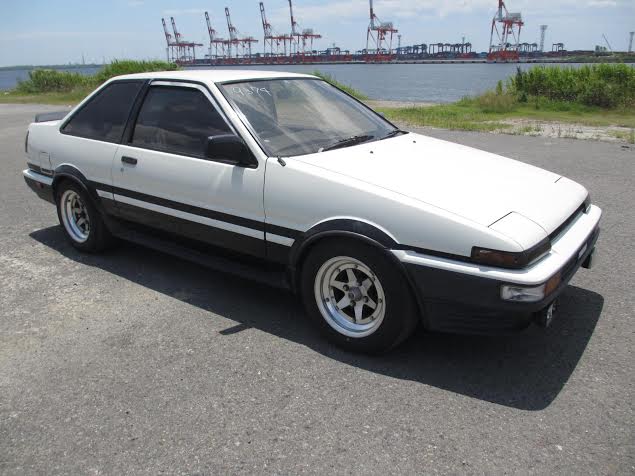 Really nice car this, classic styling, the perfect wheels an excellent example of a 2dr AE86 Trueno, finished in White over Black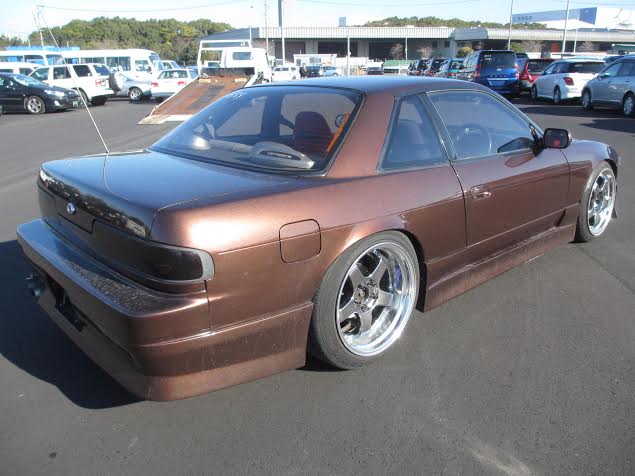 If you can take your eyes off those rims you will see that the car that they are sitting on is a stunning bronze PS13 with nice spec and a full bride interior this is one very special Silvia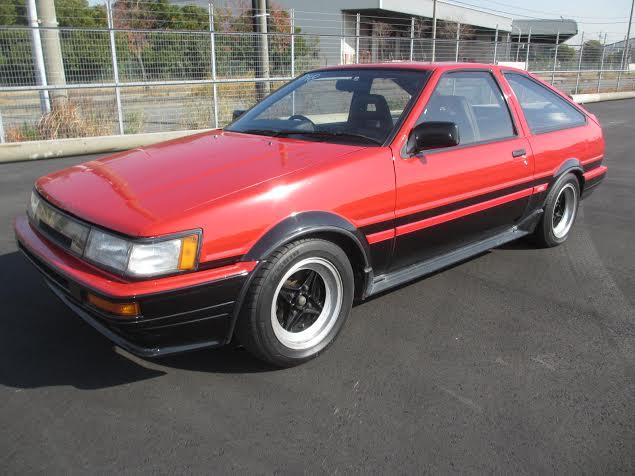 A classic unmolested AE86 Levin is one of the most popular colour combinations of Red over Black, this car is currently en-route to its lucky new owner.
Exceptionally rare to see AE86 Levin 2dr's in black over graphite, with a nice spec and some sweet SSR Mesh wheels this is an instant winner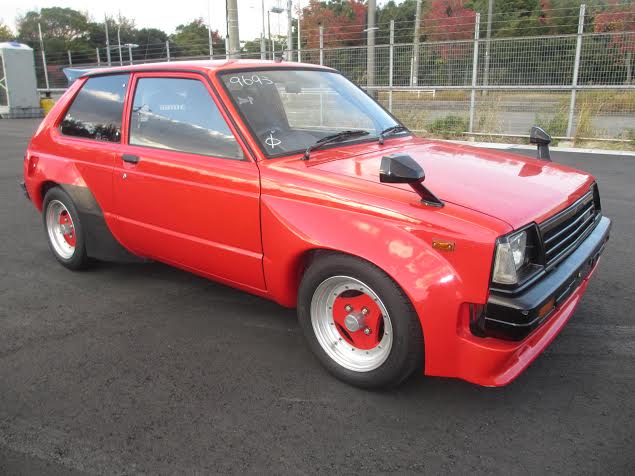 A personal purchase which will be staying in the JDM Auction Watch family, once we seen this KP61 Starlet we had to have it, with a full TRD N2 Kit and some nice add-on's this car instantly grabs attention, due in late January we hope to have it at lots of shows over the summer…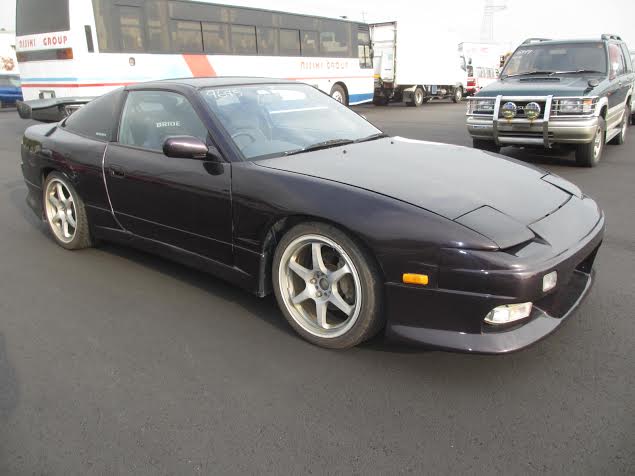 The last time we purchased a S13 180sx, it was 2004! Scary… so we were more than happy to buy this tidy example in classic midnight purple for its very happy owner!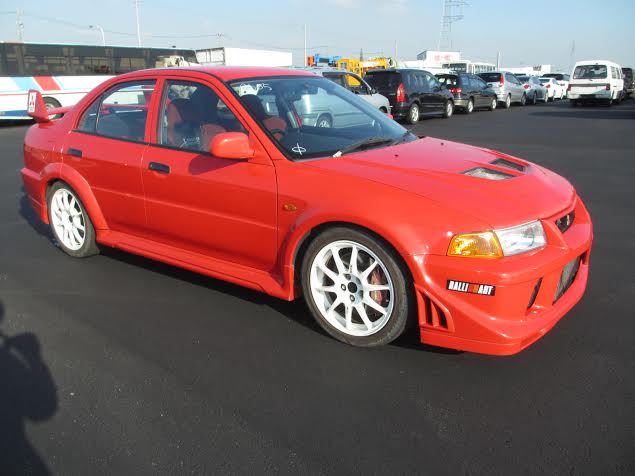 One of 2 Evo Makinens we purchased in 2013 – this car has low km's and is in pristine condition, due for arrival in mid Jan it is going to a genuine enthusiast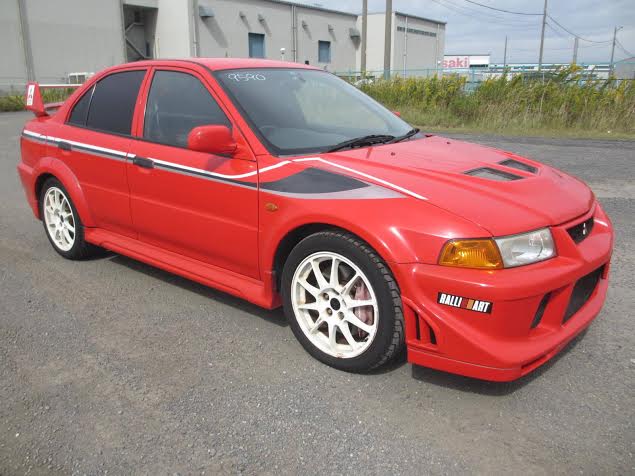 Another example of the legendary Lancer Evo Makinen we purchased for a personal contact, this car is complete with the optional decals and is an original grade 4 1 owner example – going to a true enthusiast this car is going to lead a pampered life.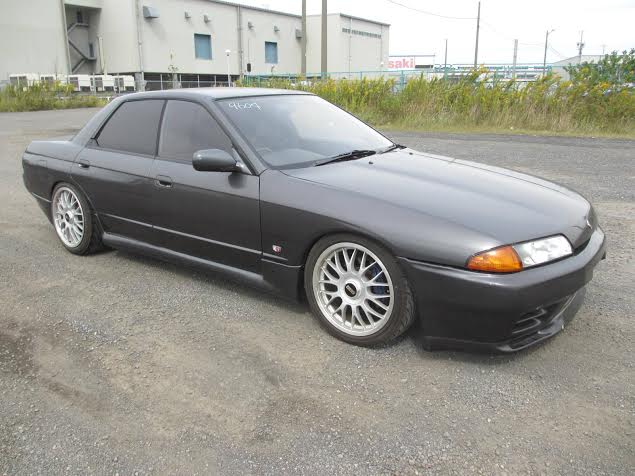 Our 2nd R32 moreDoor of 2013, we particularly like this car – after purchasing it the owner managed to track it down on a Japanese blog and was happy to find it has a pretty comprehensive spec…!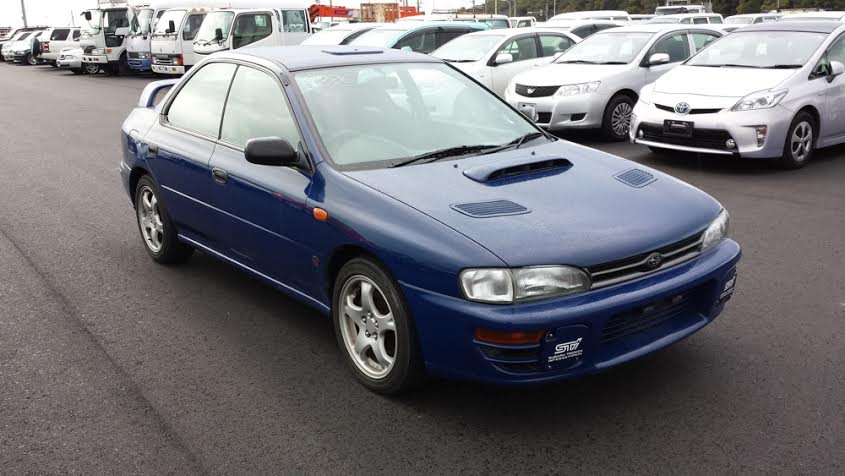 Just 555 examples of the Impreza STi version II Type RA V-Limited and this car which is a personal import for our own collection is one of them! Built to celebrate Colin McRae winning the WRC championship aside from the usual RA spec these are finished in 53C blue (as chosen by Colin) and come complete with his signature and that of his co-driver Derek Ringer stitched into the seat backs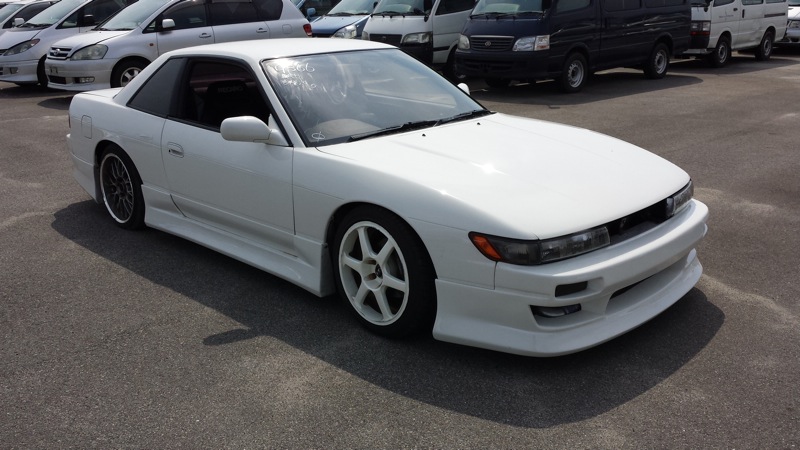 If presence is what you are after this PS13 we imported during the summer has it in bucket loads, in our opinion the styling on this car is just right … the owner has massive plans for it which are already underway!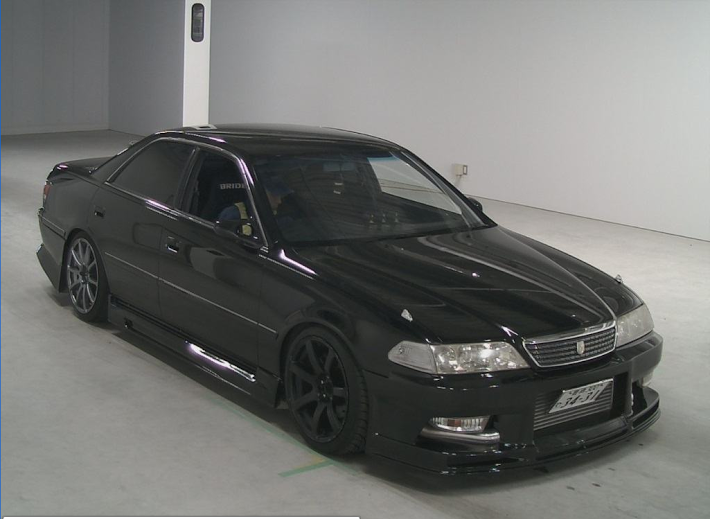 One of our recent arrivals this JZX100 Toyota Mark II is simply stunning in every way, with mammoth power on offer from its tuned 1jz engine it is the ultimate license loser!