Words by: Patrick Tierney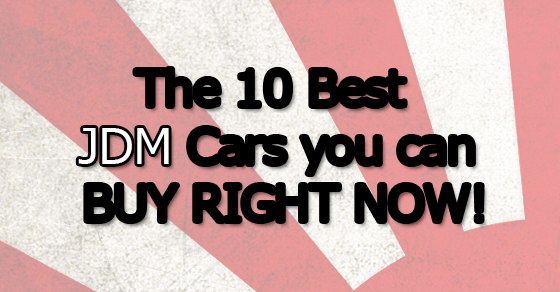 The 80's and early 90's was an amazing period for Japan … In the midst of the "Bubble Economy" Japan was booming, the country as a whole was brimming with confidence and was emerging as a world leader at the cutting edge of technological developments. This all meant that disposable income was at an all time high amongst Japanese salary men and they wanted to enjoy the fruits of their labour, crazy gadgets and electronics were developed to fulfill every task, video gaming and gaming culture exploded but of course what better way to spend your hard earned yen than on a sports car. The Japanese car manufacturing giants recognised this and lived up to the demand by producing cars that were not only massively advanced but somehow managed to personify this wave of confidence and prosperity that Japan was enjoying. Right through the 1980's and up to the economic crash of the early 90's Japan produced some of the most special drivers cars of all time. It is only now when we look back at this period we can begin to appreciate just how good some of these cars truly are, not just back then but right now.
What followed the economic crash is often called "The Lost Decade", the car manufacturers shied away from performance cars and stuck with their bread and butter kei cars and family wagons, with the demise of the bubble economy meaning the demand for sports cars within Japan was all but gone. Nowadays with emissions standards, safety regulations and a quest to make everything hybrid or eco friendly we are unlikely to ever see cars like these again.
But its not all bad news! Now is your best opportunity to own some of these cars which were designed during this golden era, The market for these cars is ever growing and is influenced by demand from within Japan as well as all of the other export markets, particularly the U.S., (In the U.S., cars can be imported to most states providing they are over 25 years old and as each year rolls by this opens the U.S. import market to more and more cars).
Here are 10 cars which we believe are set to appreciate in value in the coming years, making them excellent investments which you can not only watch appreciating in value but more importantly enjoy owning.